B+W Engineering and Design
LOS ANGELES CIVIL AND STRUCTURAL ENGINEERING COMPANY
B+W Engineering and Design specializes in hillside grading for large custom homes in Los Angeles County. B+W has worked on large multi-unit apartments, multi-unit condos, mixed-use, and commercial properties for a variety of clients; including developers, property owners, real estate companies, and chain stores.
Driven by purpose and dedication, we continuously aim for excellence, surpassing our own standards. We see every challenge as a growth opportunity and believe even the smallest tasks contribute to our main goal. Our team collaborates and innovates, ensuring we always give our best. It's more than just task completion; it's about delivering passionate results. Every effort mirrors our commitment to excellence.
We prioritize transparency and integrity in our interactions. By meticulously evaluating every project detail, we set and commit to realistic deadlines, valuing your time and trust. Avoiding overpromises, we aim to foster a trust-based relationship, ensuring the success of your project through genuine timelines.
Rooted in our commitment to client goals, we prioritize timely delivery, understanding the significance of deadlines in today's fast-paced world. To us, deadlines symbolize our promise and integrity. Through meticulous planning and team collaboration, we aim not just to meet but exceed client expectations, fostering lasting relationships built on trust and our steadfast dedication to their success.
THE TEAM BEHIND B+W ENGINEERING AND DESIGN
Brandon graduated with a B.S. in Civil Engineering, specializing in Structural Engineering, from the University of California, Irvine in 2002.
His dedication to the field is evident in his deep understanding of designing and analyzing resilient structures. Over time, he's built a reputation for precision and excellence.
The 'B' in B+W signifies Brandon's foundational role and commitment, highlighting both his expertise and the personal touch he adds to every endeavor.
Wilson obtained his B.S. in Structural Engineering from the University of California, San Diego in 2002.
Since then, he's leveraged his expertise to contribute significantly to various structural projects, emphasizing safety and innovation.
The 'W' in B+W is a nod to Wilson's foundational role, highlighting his blend of professional acumen and personal investment in each undertaking.

Specializes in Hillside grading for single family residential throughout Los Angeles.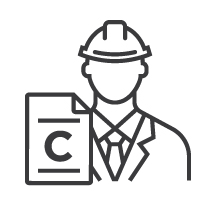 A Civil Engineering plan (designated as "C" Sheets) shall be required for all new development constructing improvements within the public right-of-way. "C" Sheets shall be submitted separately from the Building Permit plan set for review by the Department of Public Works, concurrently with Building Department review.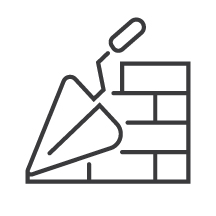 Wet Weather Erosion Control Plans show the minimization of the areas of disturbed soils and the duration of exposure during construction. This assures grading work on private or public projects does not result in soils or other material being washed from the construction site onto other properties or into water courses.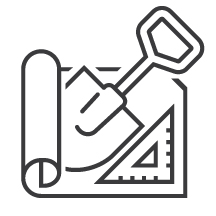 Excavation Plans show limits of the excavation (cut slopes, shoring, or a combination of both), adjacent streets and/or alleys with dimensions, and cross sections at various locations to show excavation details.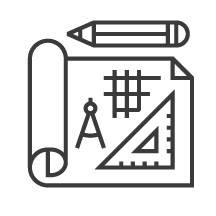 Grading Plans should detail property lines up to the street's centerline, all structures with full dimensions, topography of both private lots and public spaces, sidewalks, curbs, gutters, ramps, pavement edges, parkways, driveways, and storm drain features such as outlets, basins, on-site and off-site drainage, including roof drains and flow direction.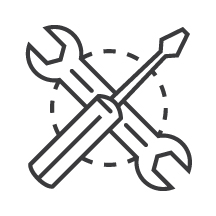 LID – LOW IMPACT DEVELOPMENT
LID is a stormwater management strategy that seeks to mitigate the impacts of increases in runoff and stormwater pollution as close to the source as possible. The use of natural systems such as infiltration, evapotranspiration, and use of stormwater are promoted by a set of design approaches and Best Management Practices (BMPs).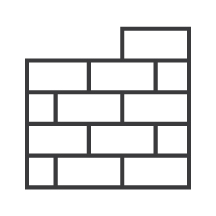 Structural Engineering is a specialty within the Civil Engineering field that analyzes and designs a structure such as a building, foundation plans or retaining wall plans. Safety is important as these structures are often subjected to extreme forces such as temperature, weather, dynamic loads, and earthquakes.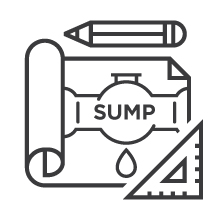 SUMP PUMP DESIGN
AND CALCULATIONS
Excavation Plans show limits of the excavation (cut slopes, shoring, or a combination of both), adjacent streets and/or alleys with dimensions, and cross sections at various locations to show excavation details.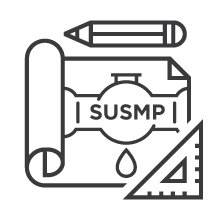 SUSMP – STANDARD URBAN STORMWATER MITIGATION PLANS
SUSMP, or Standard Urban Stormwater Mitigation Plan, was developed to address stormwater pollution from new developments and redevelopment projects.

A COMBINATION OF COMMERCIAL AND RESIDENTIAL PROPERTIES THROUGH THE YEARS.
Grading for a commercial building in Santa Clarita.
Grading for a commercial building in Hollywood.
Grading for a commercial building in Glendale.
Worked with Partners by Design on a parking lot repaving and infill of loading docks for Aerovoice in El Segundo.
Grading for a commercial building in Glendale.
Grading and LID for Mixed-Use project on 1+ acres in Glendale.
Grading for a 2-unit Condo in Redondo Beach.
Grading for a multi-story residential building in Los Angeles.
Grading and LID for new Church on sloped lot in Glendale.
In a World of Gray, Our Results are B&W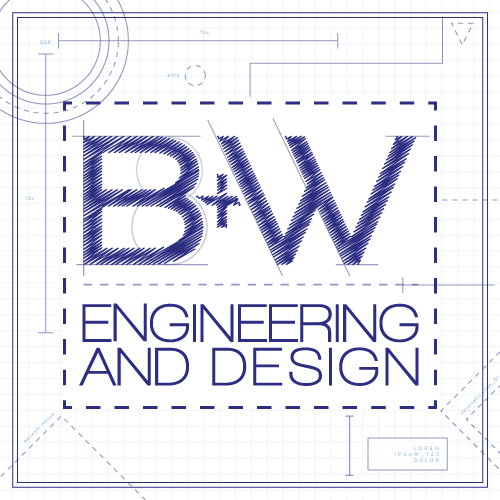 B+W strives hard to meet our clients' rush deadlines for a reasonable price and that shows with our satisfied repeat clientele. Whether you are putting in a new deck, adding to an existing building structure, or have a vacant lot that requires grading and drainage for a completely new building structure, contact us.